Email
The easiest and most versatile way of communication, which is suitable for a wide range of issues, ranging from registration problems to technical difficulties, the rules of bonus calculation, etc. Support service of Sportsbet India works by only one, official e-mail address – cs@sportsbet.io
The time it takes to process your application ranges from a few hours to a few days. It depends on the seriousness of the problem and the workload of the HelpLine. To make our job easier and get a quicker response, follow a few guidelines:
Send emails from a mailbox that is assigned to your account;
Don't create multiple threads of emails. Communicate in one thread only;
Don't reply to emails from a promotional mailing list. You will not get a response there;
In the subject line of the letter, describe the problem in a few words, so that the specialist immediately understands what he has to deal with;
Observe the norms of politeness and decency. Don't be rude or boorish;
Describe the problem in as much detail as possible in one letter. If necessary, attach screenshots.
User requests are considered on a first-come, first-served basis. But by following these guidelines, you can simplify the work of our specialists.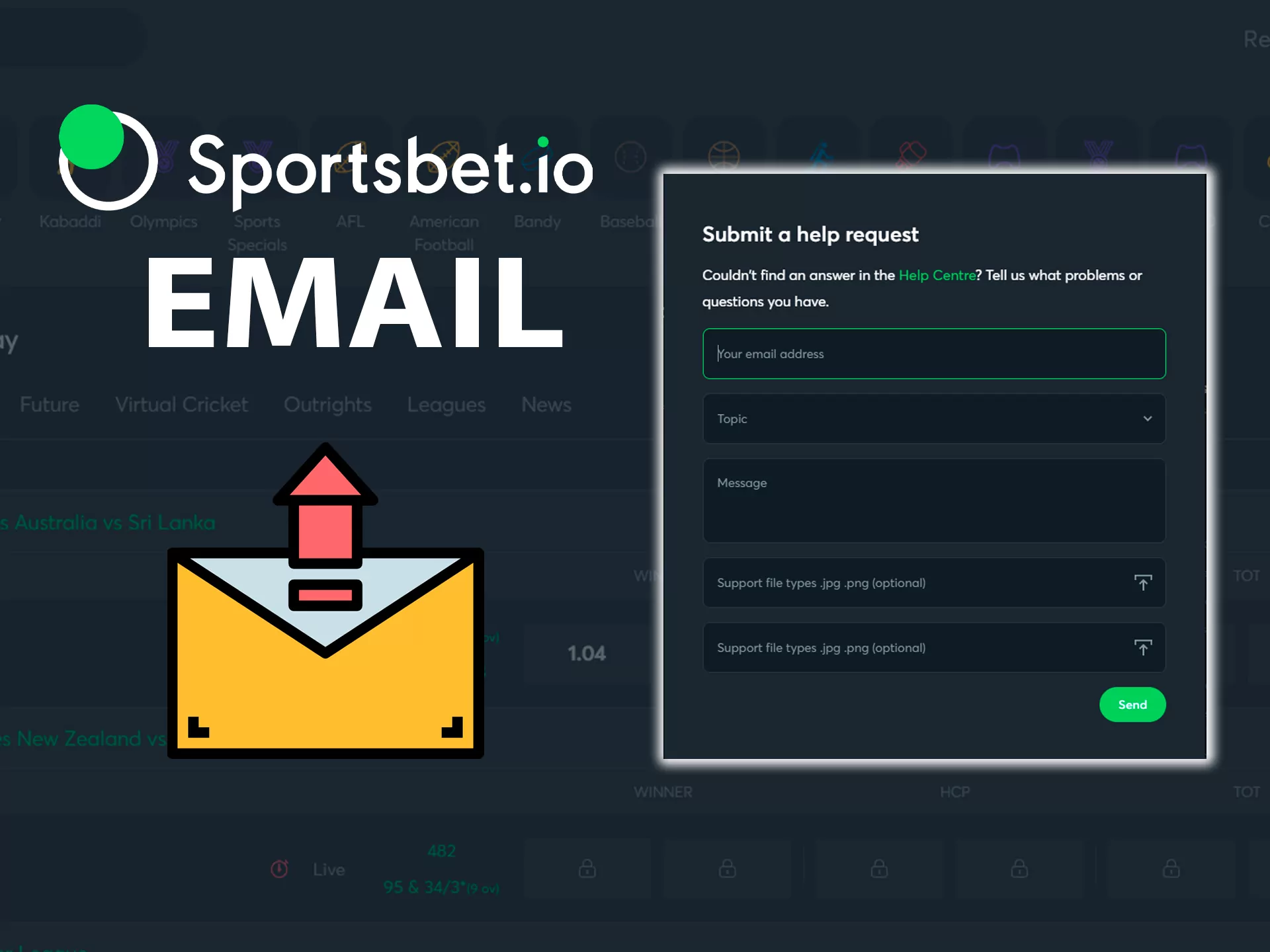 On-Site Chat
If your problem is urgent and cannot be postponed, write to us through the chat room on the site. Open the home page, start the chat and write a message. Within minutes, the first available operator will reply to you. You can also automatically get answers to some common questions here.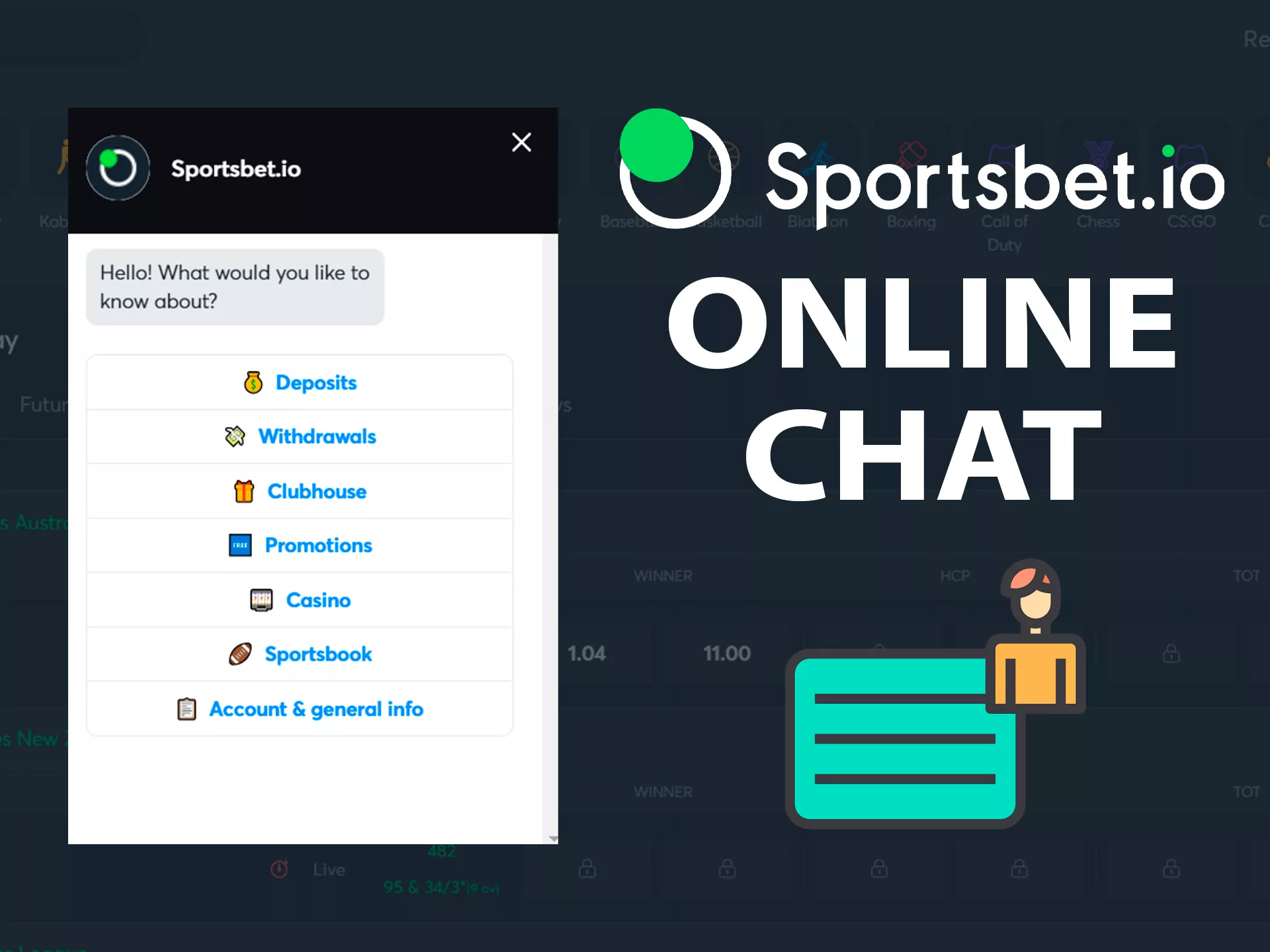 FAQ
Before you write to support, make sure the information you need isn't below. Here we have given answers to some of the most common questions players have about betting at Sportsbet India.
How Many Accounts Can I Have?
According to site rules, each user can have no more than one account. If you try to re-register, the offender will be blocked.
Is There a Welcome Bonus?
No, there is no welcome bonus on the Sportsbet India betting site. Instead, there are many other regular promotions.
How Do I Know How Much Money I Can Win From a Bet?
To do this, multiply the amount of the bet by the odds of the event. The resulting number is the potential payout.
Can I Bet From My Cell Phone?
Yes, we have a full mobile version of the site, as well as an app for smartphones on several operating systems.
How to Withdraw Money?
To do this, open the cashier's desk, select the withdrawal tab, specify the payment system, fill in the fields and confirm the transaction.
What Is the Minimum Deposit Amount?
You can deposit an account from 100 INR and above. If the balance currency is different, the limit is calculated in equivalent.
Updated: